Learn all about Sherwin-Williams Iron Ore in this color review (Sample Here).  This soft black paint color is a versatile black color that can add sophistication and drama to an exterior paint color palette or interior accent.  This black paint color looks fabulous with red brick, warm or cool stone, or by itself.
SW Iron Ore has invisible green undertones.  The only time I've ever seen the undertones was in a very bright high altitude location, where undertones can really sneak up on you. Otherwise the undertones will be invisible in this dark paint color.  This color looks fabulous with red brick.
Please note that all the photos in this post are from Color Concierge projects.
You can absolutely use this color for cabinets.  My preference is to keep as a lower cabinet with white upper cabinets otherwise it can start to look heavy.  If you want to use it for both upper and lower cabinets, make sure that you install soft white countertops and a white backsplash to keep the look light and balanced.
What is the easiest way to test Iron Ore?
We always recommend that you test paint colors in your house because lighting can change a color completely. 
In the old days, this meant we painted a large poster board with sample pots and a huge mess.
Now we have SAMPLIZE, 9X14″ Pre-Painted peel-and-stick paint samples.  Check out the SAMPLIZE website HERE.
Comparisons with Other Black Paint Colors
Tricorn Black vs. Iron Ore
Iron Ore is significantly softer and lighter than Tricorn Black.  This generally makes it a better black for interiors.  Tricorn Black can look harsh inside.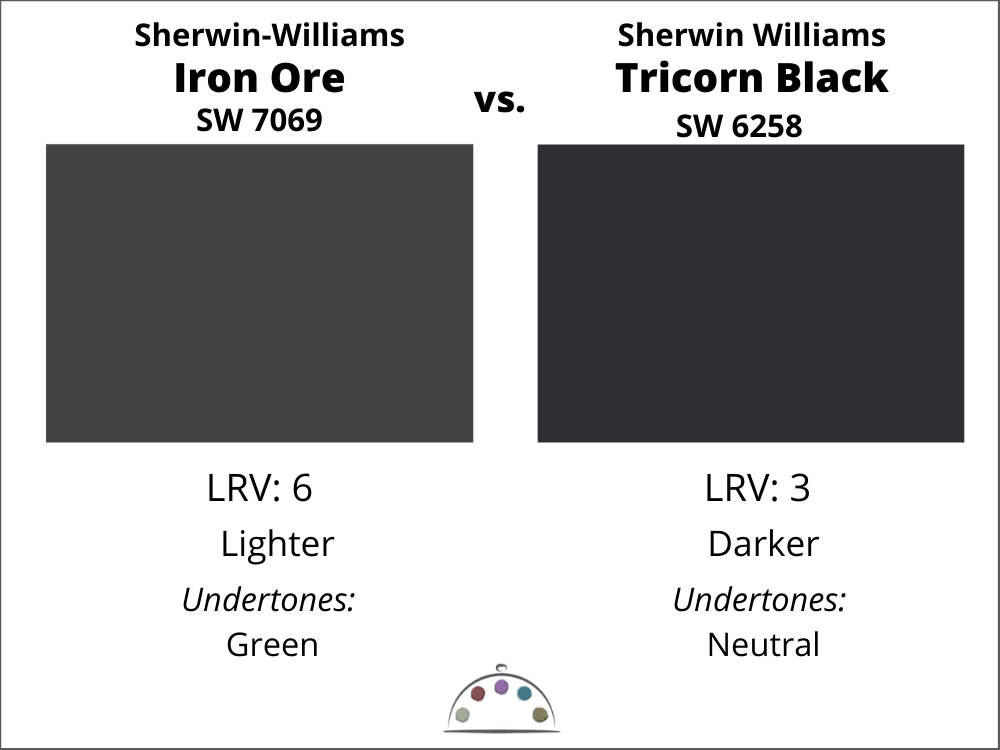 Urbane Bronze vs. Iron Ore
Iron Ore is much cooler and more black than Urbane Bronze.  They both have green undertones, but Urbane is lighter, warmer and will look more brown.
Wrought Iron vs. Iron Ore
These colors are almost identical to each other. Iron Ore has green undertones compared to the blue undertones in Wrought iron.  They have the same LRV, and in real life not even I can tell the difference.
Which Benjamin Moore Colors are like Sherwin-Williams Iron Ore?
The closest is Benjamin Moore Wrought Iron.  Although they aren't exactly the same, most people won't be able to tell the difference.  We never recommend paint matching unless you are willing to spend a lot of time going back and forth with the paint company.  If you want to match, then make sure you check the paint color with a LARGE swatch from Benjamin Moore.  They aren't exactly the same, but will save a lot of frustration.  When paint stores try to match Snowfall White, I've seen it go green.  UGH!
Learn more about matching paint colors here.
The Verdict
Sherwin-Williams Iron Ore is a soft black with invisible green undertones.  It is interchangeable with BM Wrought iron.  It is most often used as an interior accent color, but in the past couple of years has had a resurgence as a popular exterior paint color.  I love this color as an interior or exterior front door.
No matter what, don't forget to test your paint colors.  It's a standard best practice.  Whenever I test my paint colors, they are perfect, and when I don't test they turn out wrong. We love to test with SAMPLIZE peel-and-stick samples.  Check out the SAMPLIZE website HERE.
NEVER, EVER use paint matches from a different brand than the one specified.  Results are poor and there are no standards for the sheens.  Even though your painter may truly believe it can be done, don't do it. See results from paint matching HERE.
Online Color Consulting
Still looking for the best white paint color?  Discover our Online Color Consulting Package.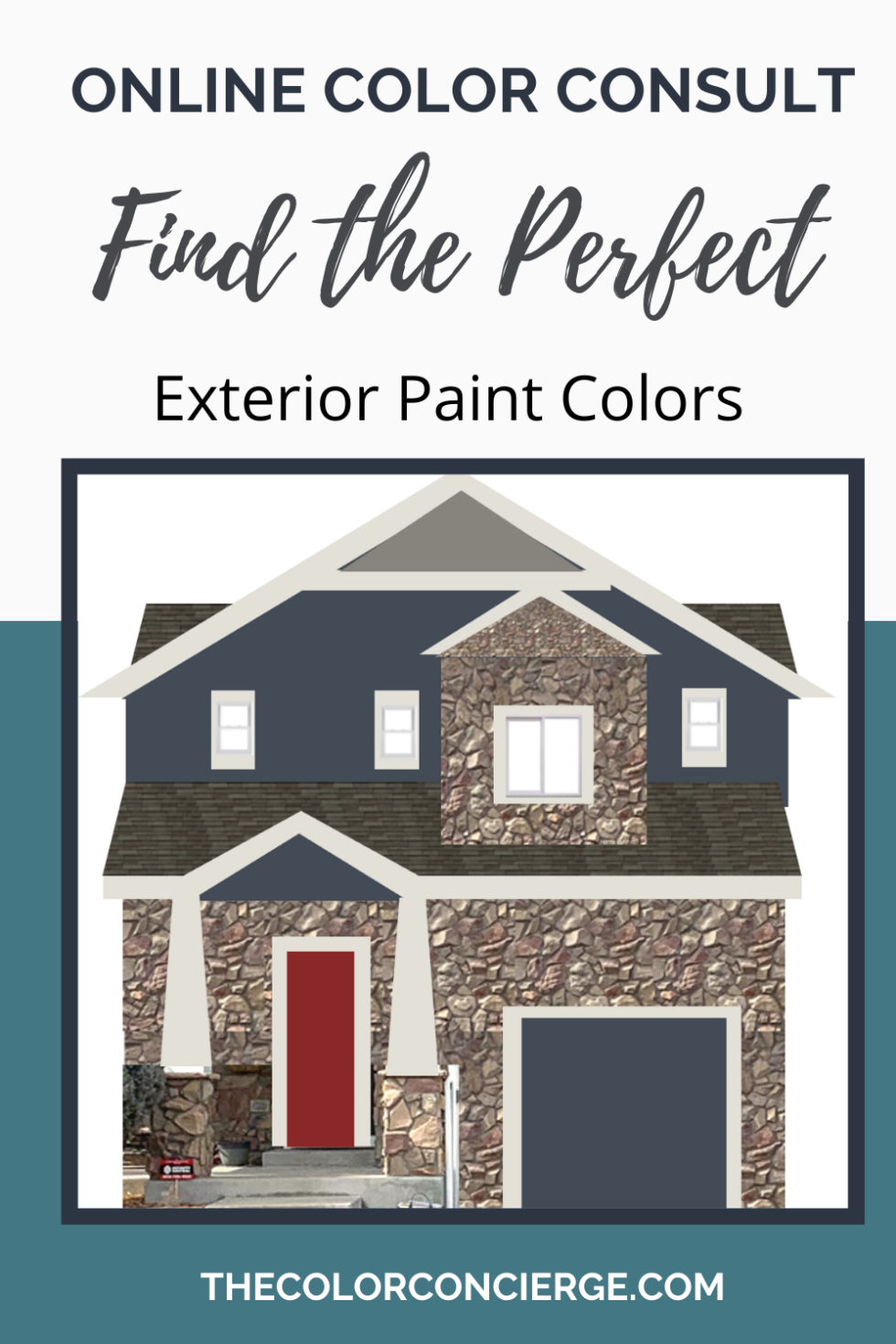 If you liked this post, don't forget to pin!
Related Posts
We love your comments! Please note that the blog is meant as general advice, and it is not possible to give out specific answers to your paint questions.  If you want more specific advice, please consider purchasing a color consultation. Thank you for your understanding.