Here is the countdown of your favorite Color Concierge top posts for 2021.  This year, we wrote about exterior color palettes, paint color reviews and trends.
Thank you so much to our wonderful customers and subscribers who have supported us during this pandemic year.  Maddie and I had a wonderful time serving our customers and creating beauty with color.   We have lots of blogs planned for 2022 to help you learn more about paint colors, and how they work.  We hope you love them!
Exterior Color Palettes 
Red Brick Exterior with SW Greek Villa – Before and After
If you wondered which white paint color to paint your house to coordinate with red brick, this is your article. Sherwin-Williams Greek Villa is a gorgeous white paint color for an exterior. If you pick a white that is too stark, it will look harsh, and a color that is too gray will look dingy.  For more photos and insights, read this post.
Red Brick Cottage with Green Roof – Before and After
We love red brick exterior projects.  Not everyone wants to paint their brick, and we love to create beautiful palettes.  This one was unique because they had a green roof.  The antique brick was so beautiful that we talked them out of painting it.
How to Choose Garage Door Paint Colors
We get lots of questions about the best garage door paint colors. 
It's simple, and we explain how in this post.
Paint Color Reviews
Benjamin Moore Simply White
Simply White is one of our all-time favorite colors.  We published this detailed article with lots of photos to show how the light affects this magical color.  By the rules of color consulting, you shouldn't be able to use this in a dark room, but I think it works because it has a lot of yellow in it that cuts through the light.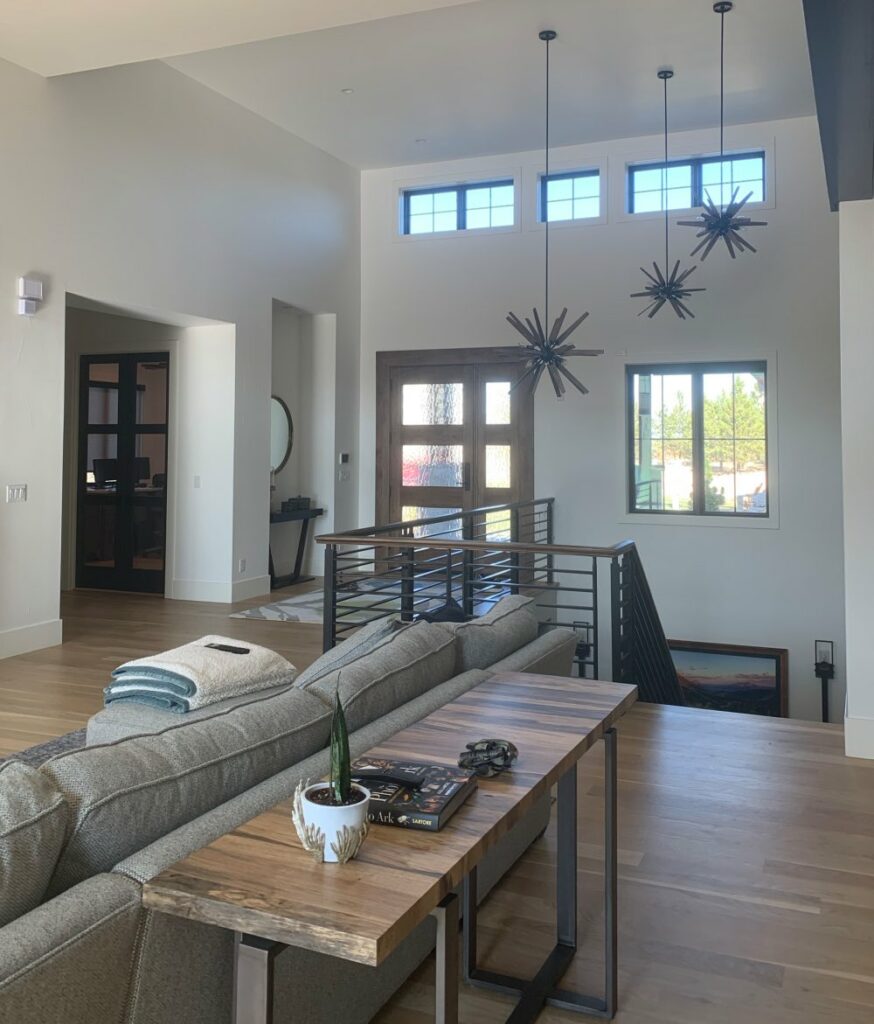 Benjamin Moore Cloud White
We used a gorgeous Colorado project for this Cloud White color review.  The architects originally wanted to use a much cooler white, but Cloud White was perfect for this spectacular renovation.
Sherwin-Williams Sea Salt
I posted this article as an afterthought because we had some lovely photos to feature Sea Salt.  It turned into an epic success!  This confirms my suspicion that colors are on the rebound as a future trend.
Trends
Exterior House Paint Trends 2021
The color palettes in this post were based on several of our projects.  We hope that you will enjoy them.  Below is one of the palettes.
2022 Interior Paint Color Trends
This article was written following the Maison and Object trade show in Paris.  We thought the pandemic was over when we scheduled the trip, and the attendance was lower than expected once we got there.  However, we saw lots and lots of colors on walls and design palettes.
We have also received several requests for colorful interior paint palettes in the last few months.  Could it turn into a prediction for colors in the future?
 Once again, thank you so much for your support and your business this year.  We can't wait for 2022!
Colorfully,
Michelle and Maddie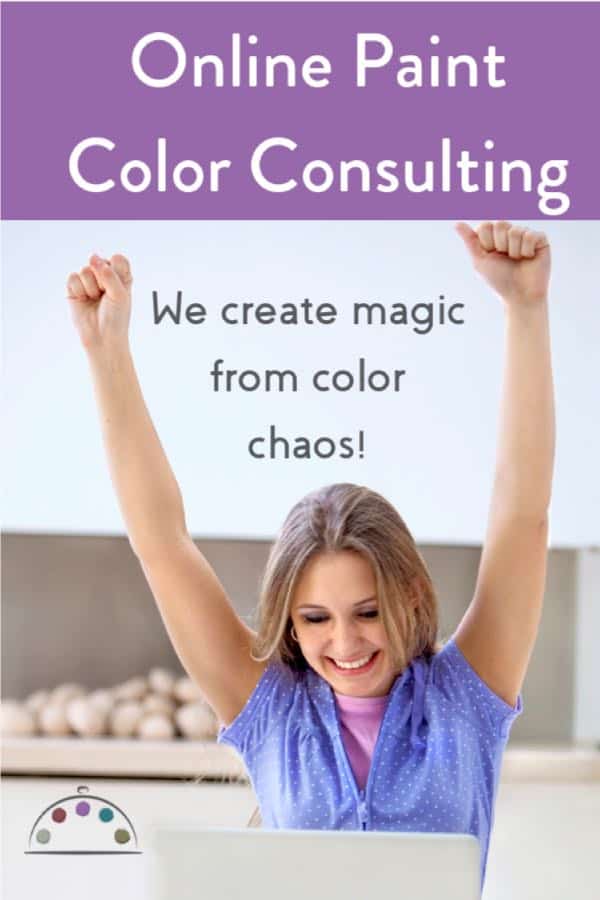 If you liked this post, don't forget to pin!
Related Posts
Red Brick Exterior with SW Greek Villa – Before and After
Red Brick Cottage with Green Roof – Before & After
How to Choose Garage Door Paint Colors
Exterior House Paint Trends 2021
2022 Interior Paint Color Trends
We love your comments! Please note that the blog is meant as general advice, and it is not possible to give out specific answers to your paint questions.  If you want more specific advice, please consider purchasing a color consultation. Thank you for your understanding.