Is SW Sea Salt still a popular color?
Sea Salt is still very popular, and one of Sherwin-Williams' Top 50 Colors. What makes it popular is that it is so timeless and really easy to use. It is an excellent option when you need a pop of color that is harmonious with so many soft color palettes.
Sea Salt is so versatile that it can be used in Coastal, Farmhouse, or Classic Color Schemes. Below is a decidedly coastal living room.
What is the LRV of Sea Salt?
Sea Salt has an LRV of 64, which makes it a light and bright airy color. Since the value is over 50, it means that the color will reflect light. LRV (or Light Reflective Value) measures how light or dark a color will look on the wall. The value is a percentage that ranges between 1(Black) and 100(White).
What are the undertones of Sea Salt?
Sherwin-Williams Sea Salt has blue-green undertones with a gray foundation.
Is Sherwin-Williams Sea Salt a gray color?
We consider Sea Salt a gray color. Although it is colorful in the sunshine, we consider it gray because it is so muted. We don't think of gray as an undertone, but as a very muted color state. In this case, when you see it on the swatch, it hardly looks colorful, but it comes to life in natural light.
Is Sherwin-Williams Sea Salt Green or Blue?
Sea Salt has more green than blue in it. In the warm sunshine, with warm sunshine (South, East/morning, West/afternoon) light, it is green. When the light gets cooler (North, East/afternoon, West/morning), it can flash blue.
Here is an office with a beautiful living room area and Sea-Salt walls. The photo was taken in the afternoon, and the room had a South-West exposure. Even though this home is in Colorado, the homeowner is a passionate surfer.
Use Sea Salt when you want a soft and muted splash of color.  I love to use this color in offices, mud rooms, laundry rooms, and calm and peaceful bedrooms.  It looks amazing with muted terra cotta floors as well as with crisp white color.  A little bit goes a long way.  Unless you are absolutely in love with this palette, my preference is to avoid it for large common spaces.
What are the best trim and ceiling colors to pair with SW Sea Salt?
I like to match trim and ceiling colors.  All of the trim and ceiling colors in this post are Extra White (review here) SW 7005, which is a bright white with invisible blue undertones.  Sea Salt also works well with clean whites such as SW High Reflective White and off-whites such as SW Alabaster (review here) and SW Greek Villa (review here).  I would not go creamier unless you have to.
What colors go best with Sea Salt?
Sherwin-Williams Sea Salt looks fabulous with white and blue paint colors. I prefer to pair it with blue because it cools off the green in the color and provides a nice balance. For example, a dark green accent wall in a room with Sea Salt walls would be too much of a good thing. It also looks lovely paired with black as shown in the photo above.
Below is a SW Sea Salt office with a BM Kensington Blue accent wall. Just stunning!
How does Sea Salt look in darker spaces?
Sea Salt can take a bluer tone in darker spaces, or with North facing light. You still see tons of the green though.
Can I use SW Sea Salt as an Exterior Paint Color?
It wouldn't be my first choice because it is so light, it will look like a minty white. Kind of like toothpaste. It could look nice as a front porch ceiling color, or a shady front door.
Sea Salt vs. Comfort Gray
Sherwin-Williams Comfort Gray is substantially darker, bluer, and more muted. Sea Salt will look light and airy, but I might consider Comfort Gray as an island cabinet color.
Sea Salt vs. Fleur de Sel
Sherwin-Williams Fleur de Sel is such an interesting color. It is much grayer than Sea Salt. Even though it looks whiteish or light grayish on a page, it will look more colorful than you expect on the walls. They are both blue-green grays, but Fleur de Sel leans stronger into the gray than Sea Salt.
Sea Salt vs. Pearl Gray
These colors are pretty close, but Sherwin-Williams Pearl Gray is darker. If you are trying to decide between the two, I would definitely test, test, and test.
Sea Salt vs. Quiet Moments
There is no doubt that these are two iconic paint colors. They are both beautiful and would look great in similar spaces. If you like blue better, then pick Benjamin Moore's Quiet Moments.
If you like green better, then Sea Salt is for you. As with many Benjamin Moore colors, Quiet Moments is crisper and cleaner when compared with Sea Salt. BUT Sea Salt is beautiful, so who cares. Just pick the one you like best.
Sea Salt vs. Gray Cashmere
What a choice! These are almost identical colors. Maybe Benjamin Moore Gray Cashmere is bluer and silkier. Again, they are the same but different. Pick the one that feels best to you.
Sherwin-Williams Sea Salt vs. Benjamin Moore Sea Salt
Don't confuse Sherwin-Williams Sea Salt with Benjamin Moore Sea Salt.  They are not even close!  BM Sea Salt is gray with violet undertones, an elephant gray color.
What is the closest Benjamin Moore Paint Color to SW Sea Salt?
Benjamin Moore Gray Cashmere (2128-60), and it's a pretty good match.  Don't try to match the color.  Learn more about matching paint colors here.
What is the easiest way to sample SW Sea Salt?
The easiest way to sample SW Sea Salt (and any paint color for that matter) is via SAMPLIZE. Their peel-and-stick paint samples are easy to use and true to color. With Samplize you can easily see how different shades look on your unique wall.
If you want to sample all of the comparison colors with Samplize, link below:
Always Test Your Paint Colors
No matter what, don't forget to test your paint colors. It's a standard best practice. Whenever I test my paint colors, they are perfect, and when I don't test they turn out wrong. Learn how to test your paint colors here.
Our favorite way to test paint colors is with SAMPLIZE Peel-and-Stick Samples. They are pre-painted and ready to go. You don't need to make a mess, and the price is less than buying samples, brushes, and white poster board.
NEVER, EVER use paint matches from a different brand than the one specified. Results are poor and there are no standards for the sheens. Even though your painter may truly believe it can be done, don't do it. See results from paint matching here.
Key Take-Aways
Sherwin-Williams Sea Salt is a colorful gray color that rarely disappoints. Use it in small doses, unless you LOVE a blue-green color throughout. Pair with crisp whites and off-white for trim and ceiling colors.
Sea Salt is a versatile blue-green-gray that looks great in many types of decor styles. You can use it in Sea Salt looks great with clean and crisp white trim and ceiling colors, such as SW Extra White and BM Chantilly Lace.
Sea Salt doesn't look as good with creamy whites or browns.
We love blues and whites paired with Sea Salt as accents, such as BM Kensington Gray. Sea Salt looks good with crisp black colors too.
Related Posts
Our 5 Favorite Benjamin Moore Whites
8 Best Gray Paint Colors (and how to use them)
Online Color Consulting
If you still need help with paint colors, check out our Online Color Consulting packages or an In-Person Color Consultation in the Denver Metro area.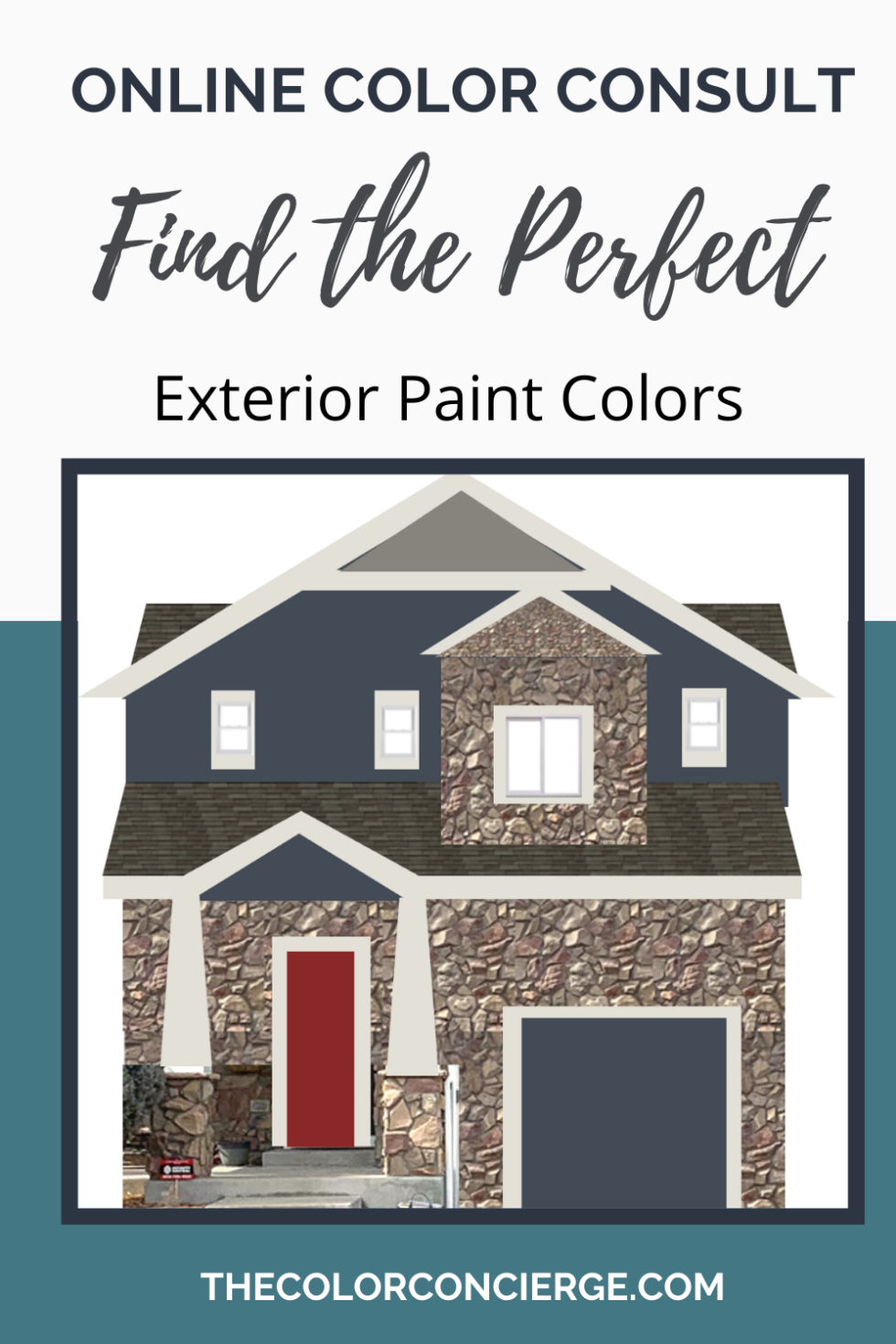 If you liked this post, don't forget to pin!
We love your comments! Please note that the blog is meant as general advice, and it is not possible to give out specific answers to your paint questions. If you want more specific advice, please consider purchasing a color consultation. Thank you for your understanding.