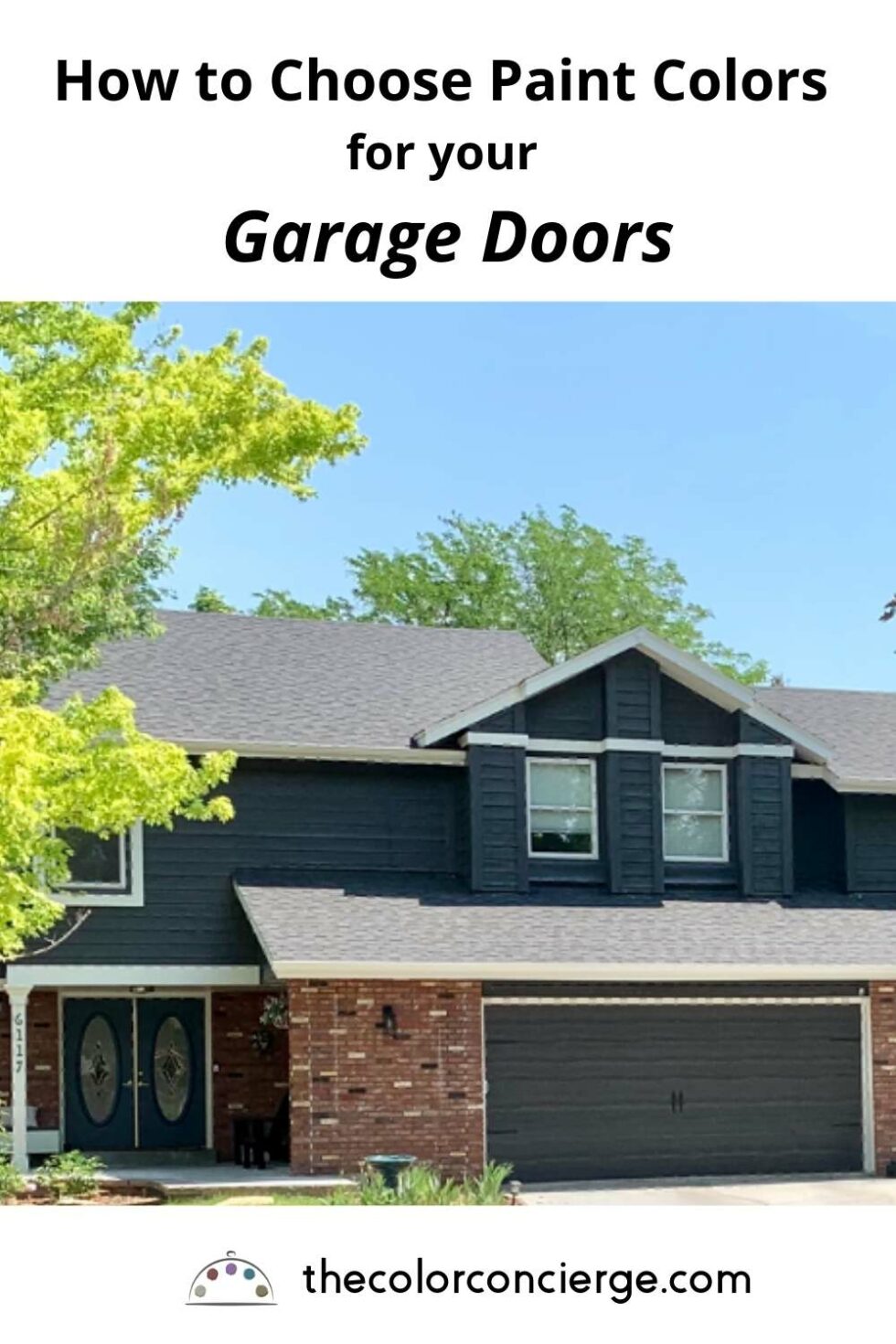 We get lots of questions about the best garage door paint colors.  This color selection is so easy that we don't feature it as a color consulting product.  We always include garage door colors as part of our Exterior Color Package Consultation.
It's simple – you can use one of these for placements, which we call cultural conventions.  It's what people expect to see.  Basically, we repeat the other colors in the exterior palette.
Please note that we only include Color Concierge Projects.
Paint Garage Door the Siding Color
This is the most common placement and is required by many Homeowner Associations (HOA).  It gives the house a unified look and feel.
Consider the siding paint color for your garage doors if they are a dominant element for the front of your house.
Paint Garage Door the Accent Color
We love to specify an accent color for the front door.  It adds dimension and layers to the design.
Some people like to match their front door, garage door and shutters which is also a great look.
Paint Garage Door the Trim or Roofline Color
Many of our clients think that they need to paint their garage door white, when that really isn't the way to consider the placement. Instead, you can duplicate the trim color and/or the roofline color (fascia and soffits), whether its black, white or any other color.
Don't leave your garage door color white just because it came that way.  It can stay white if the white matches the trim, but otherwise it will look out of place.
Install a Wood (or wood-look) Garage Door
 This is a really high-end look, and we love it.  It works well if you also match the front door to the garage door.
Try to pick a wood color that isn't too yellow or too red.  Just pick a mid-toned wood color, the color of bark.
The Verdict
It's easy to pick the best garage door color.  Repeat the siding, trim, roofline or accent color, or choose a wooden (or wood-look) garage door.
No matter what, don't forget to test your paint colors.  It's a standard best practice.  Whenever I test my paint colors, they are perfect, and when I don't test they turn out wrong. Learn how to test your paint colors here.
NEVER, EVER use paint matches from a different brand than the one you will use.  Results are poor and there are no standards for the sheens.  Even though your painter may truly believe it can be done, don't do it. See results from paint matching here.
Online Color Consulting
If you still need help with paint colors, check out our Online Color Consulting packages or an In-Person Color Consultation in the Denver Metro area.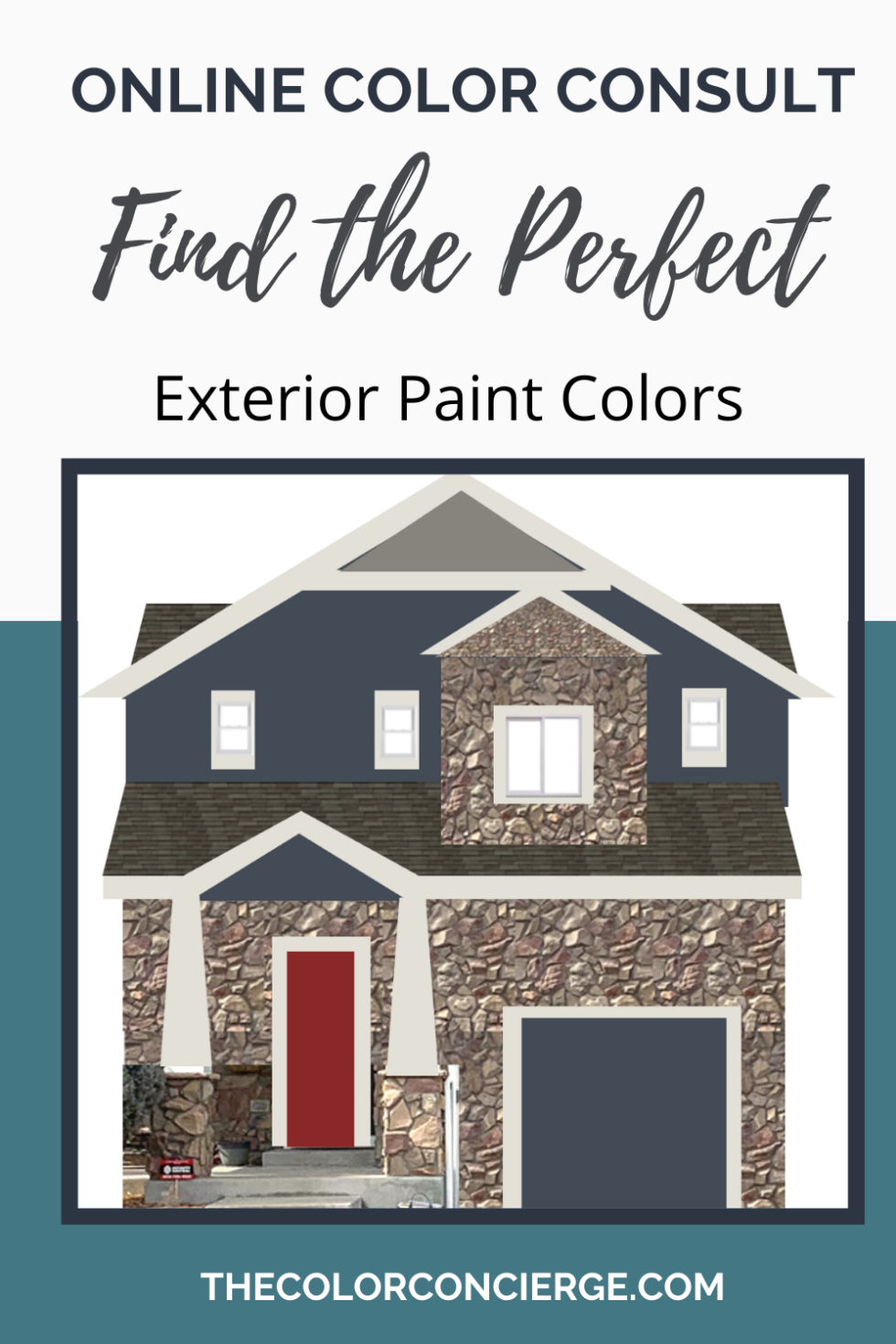 Don't Forget To PIN!
We love your comments! Please note that the blog is meant as general advice, and it is not possible to give out specific answers to your paint questions.  If you want more specific advice, please consider purchasing a color consultation. Thank you for your understanding.