We painted this sweet Creole Cottage with SW Greek Villa, a white exterior paint color that paired beautifully with the red brick.   The brick was so pretty that we didn't want to paint over it.  This review is only for Greek Villa as an exterior paint color.  It is a beautiful color for interiors too, but behaves differently.
Discover how to create this classic and timeless exterior palette with SW Greek Villa.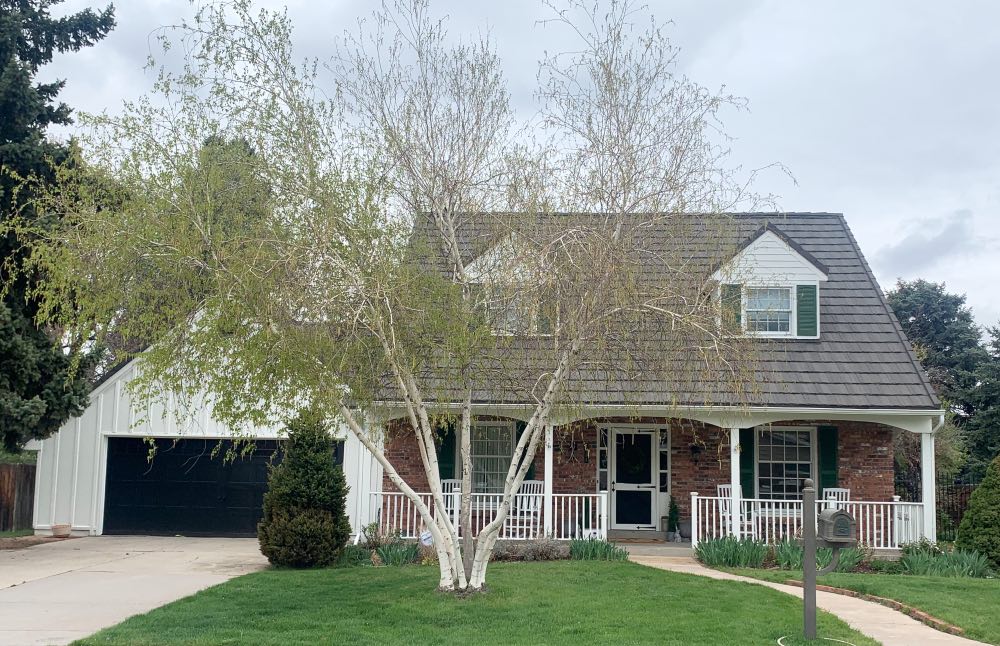 The original yellow paint was lovely, but it needed new paint.  When I first saw this lovely house in Denver, my vision was a New Orleans French Quarter Creole Cottage, with white siding, green shutters, and a black front door.  The homeowner had the same vision!
SW Greek Villa Exterior Paint Color Review
Greek Villa is an off-white color.  This color is the brightest that I would select for a brick exterior.  Don't forget – paint colors can look 5-10 times brighter outside than they do inside.  For exterior paint combinations, Greek Villa should only be used as a whole-house white color when paired with red brick, not as a white trim color paired with another color.
With this type of palette, you don't need a contrasting white trim color.  This white-on-white combination for trim, fascia, soffits, and siding is a classic and timeless placement for paint colors.  This type of palette takes less labor than when you add trim colors, and you can save project costs.
When to Avoid SW Greek Villa
Don't use Greek Villa or other off-whites such as SW Alabaster or SW Pure White as white trim color because they can end up looking like primer when contrasted with a siding color.  Instead use warmer whites or light gray neutrals for trim color.
SW Greek Villa vs. Benjamin Moore Off-Whites for Exteriors?
SW Greek Villa is most like Benjamin Moore White Dove.  Although BM White Dove is one of my favorite and amazing off-whites for interiors, I prefer SW Greek Villa for exteriors because it has more pigment and will require fewer coats.  This is not the case for interiors, where the lower pigment levels and lighter base make White Dove a light, ethereal and versatile.
Red Brick Color Palette with SW Greek Villa
A colorful combination of SW Greek Villa, SW Courtyard and SW Tricorn Black transformed this house.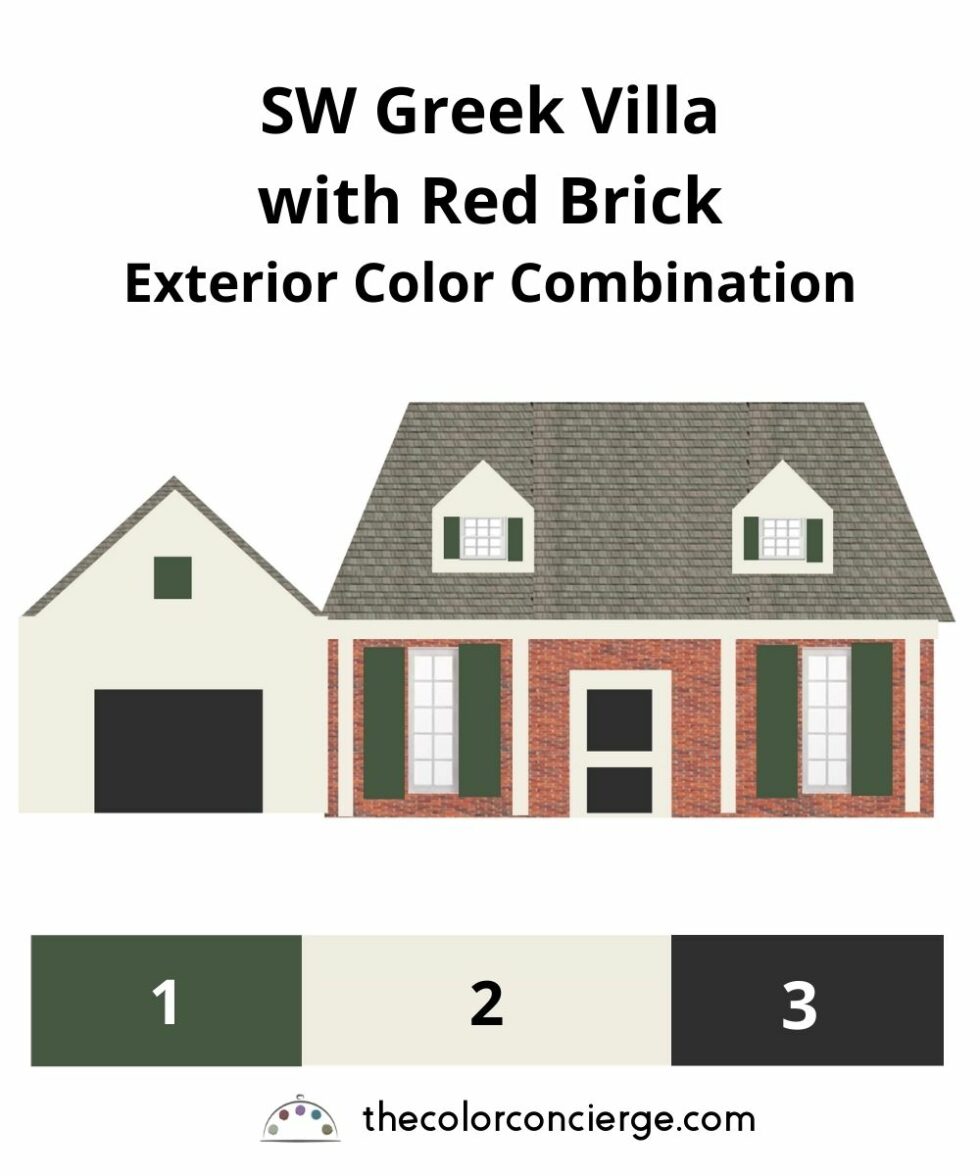 Courtyard SW 6440, Shutters, back doors, accents
Greek Villa SW 7551, Siding, fascia, soffits, gutters, downspouts, back porch ceiling
Tricorn Black SW 6258, Front door and garage door
We picked Greek Villa as the foundation white color because it looked so beautiful with the red brick. Our paint tests on the house also confirmed that this was the best selection. Since the windows were white vinyl, it also helped them recede.
Our inspiration for the green accent color was the new greenhouse in the backyard.  Since green and red are complementary colors (opposites on the color wheel), green can be a perfect combination with red brick.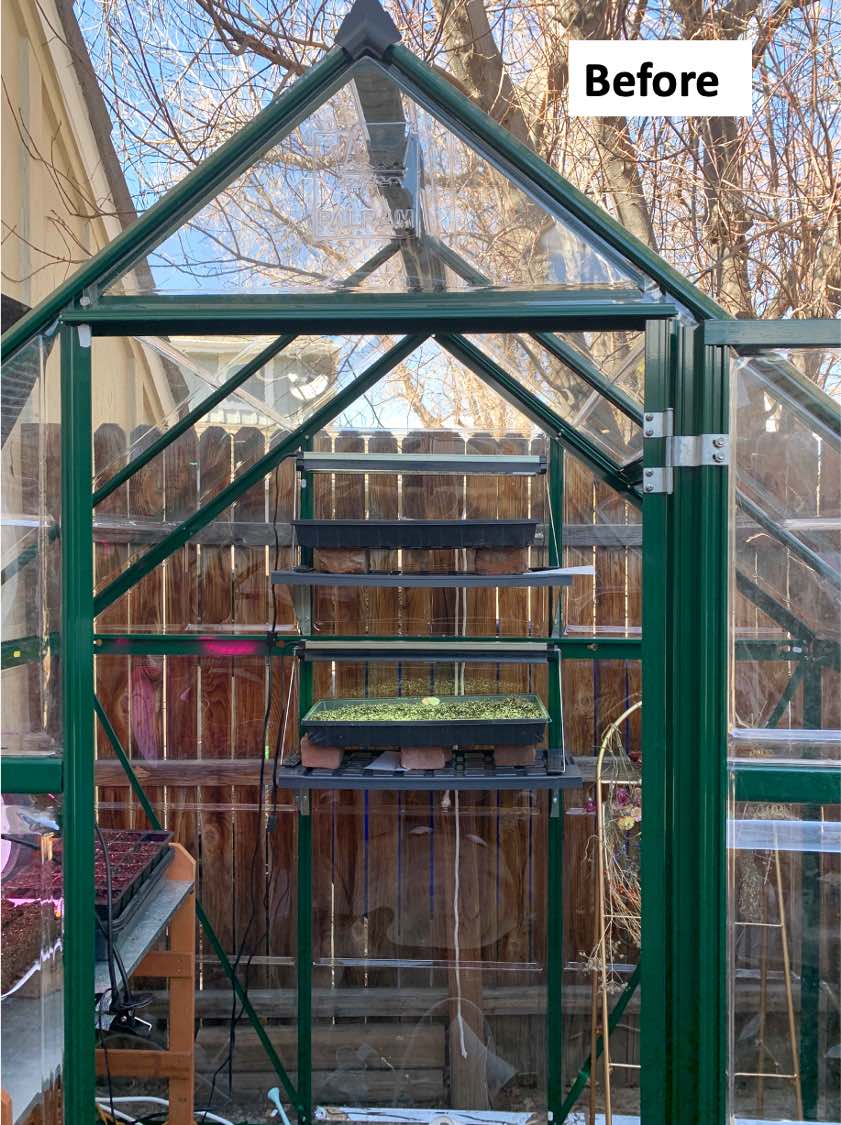 The backyard is a central gathering place for this young family.  The green SW Courtyard color adds an extra layer of color that pulls the backyard living space together!
This house had great bones, but the transformation was amazing!
Our homeowner has a wonderful eye for color and décor, and she repeated SW Courtyard throughout the outdoor living space for a happy and polished summer look.
Beautiful exterior doors are not just for your front entrance.  This back patio door is amazing.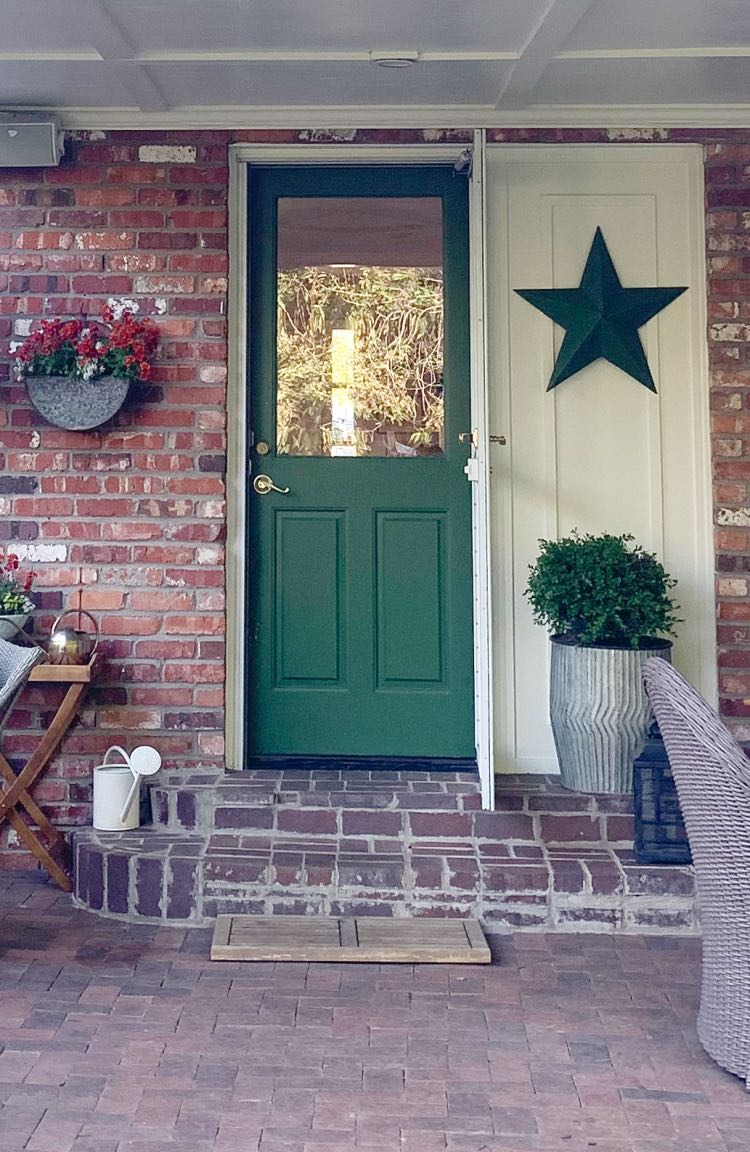 The back porch cabinets went from utilitarian to lovely with SW Courtyard.
The kids brick patio became a magical place to play pretend on a summer day.
The Verdict
This Creole Cottage in Denver is a complex study of warm brick and colorful layers.  Greek Villa is a beautiful white to pair with red brick.  We recommend its use as a whole-house white color, but not as a trim color because it will look to bright.  A beautiful Tricorn Black front door completes a polished and timeless look, and green Courtyard added splashes color.
No matter what, don't forget to test your paint colors.  It's a standard best practice.  Whenever I test my paint colors, they are perfect, and when I don't test they turn out wrong. Learn how to test your paint colors here.
NEVER, EVER use paint matches from a different brand than the one you will use.  Results are poor and there are no standards for the sheens.  Even though your painter may truly believe it can be done, don't do it. See results from paint matching here.
Online Color Consulting
If you still need help with paint colors, check out our Online Color Consulting packages or an In-Person Color Consultation in the Denver Metro area.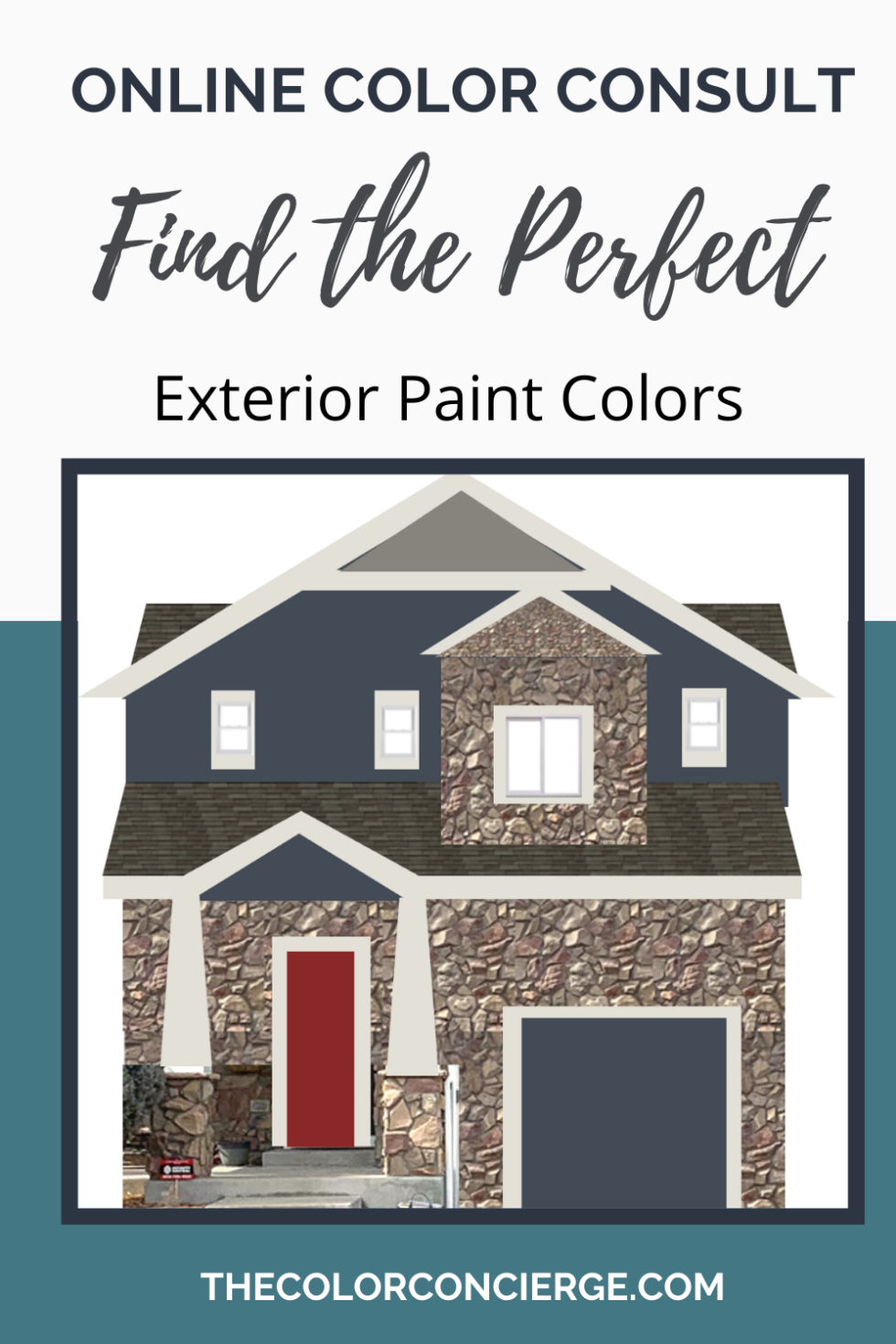 Don't Forget To PIN!
Related Posts:
6 Exterior Paint Color Combos (and how to pick them)
6 More Palettes for Red Brick Houses
The Best Exterior Paint Colors for Red Brick Homes (and what not to do)
We love your comments! Please note that the blog is meant as general advice, and it is not possible to give out specific answers to your paint questions.  If you want more specific advice, please consider purchasing a color consultation. Thank you for your understanding.