Sherwin-Williams just quietly launched the Emerald Designer Edition Collection of new paint colors, and it is a GAME CHANGER!  I can't wait to see which colors become iconic favorites.
This gorgeous new Sherwin-Williams paint color palette has 200 new whites and neutrals that are clean and crisp, and lovely.  For the record, I am not being compensated by Sherwin-Williams for this review.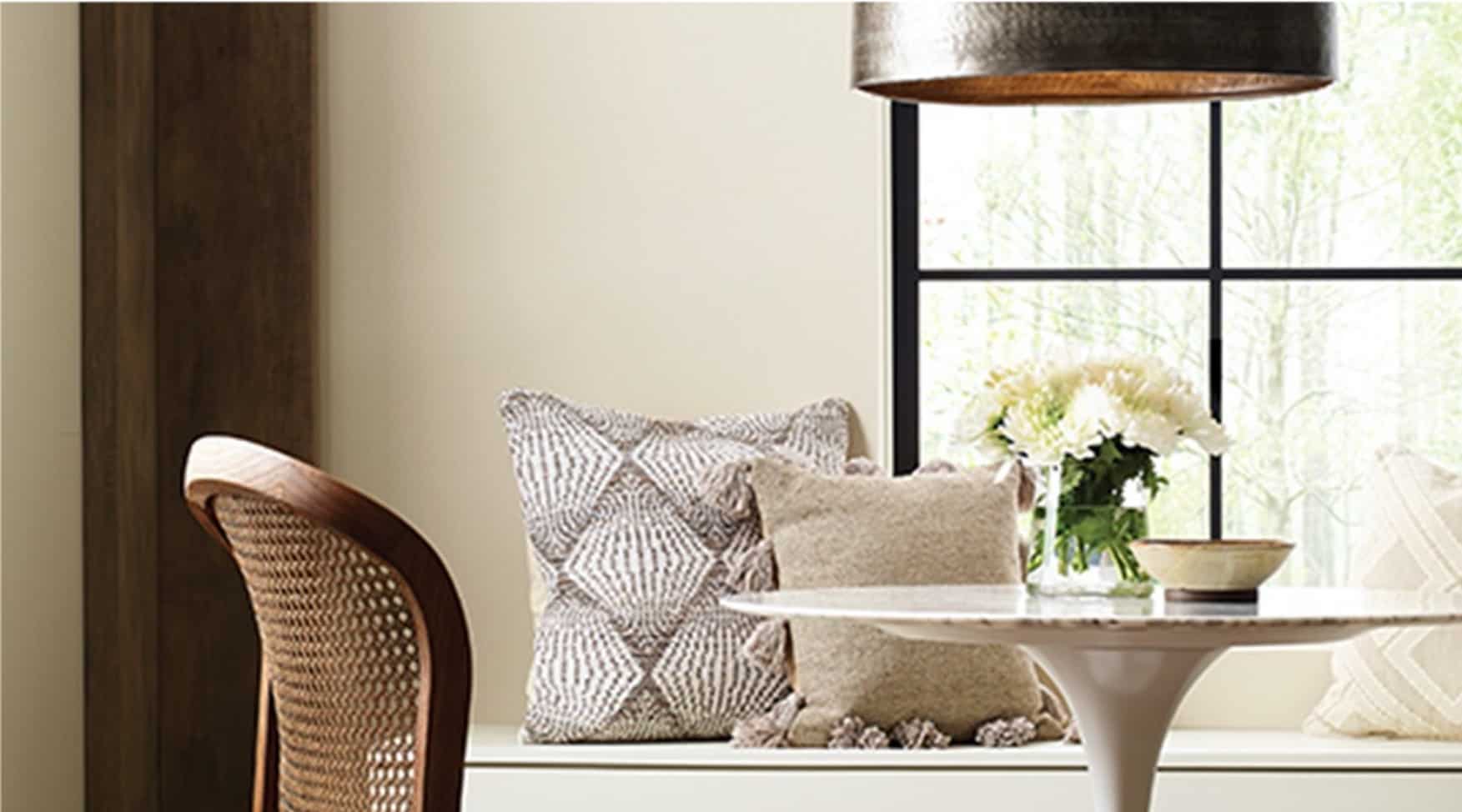 Every paint manufacturer has pros and cons, and painters have traditionally pushed Sherwin Williams because of the strong company support.  Color designers preferred Benjamin Moore because the whites are clean and the neutrals crisper.  Up until now, it was hard to find a green-gray that I really liked.
The new Sherwin-Williams designer paint colors are freaking beautiful and deliver cleaner more usable colors than ever before.
These paint colors are only available in the Emerald Designer Edition Interior Latex Paint, so they are pricier than the rest of their palettes but worth it.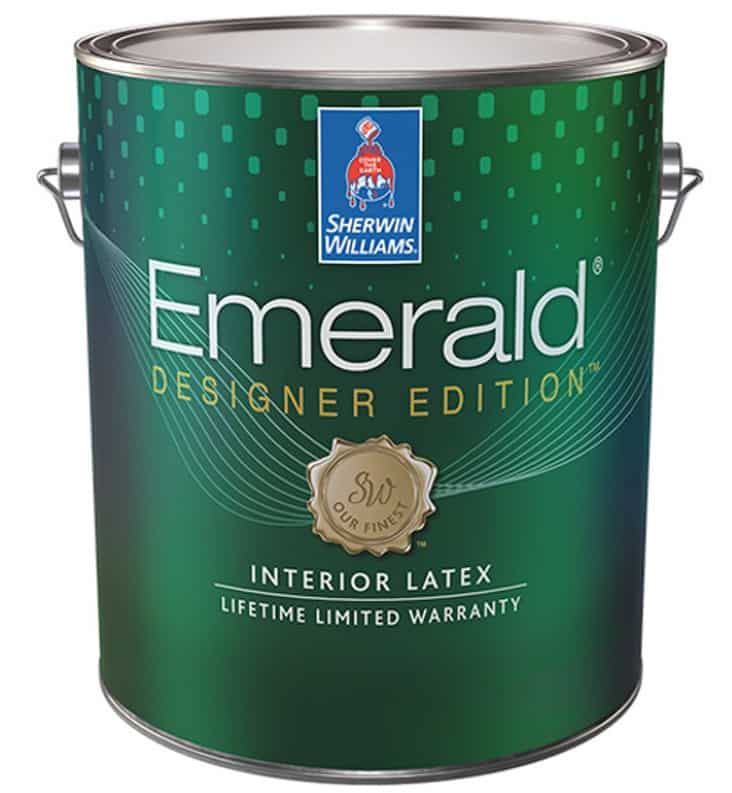 These paint colors haven't been out long enough to try, but they appeared in Sherwin-Williams stores a few days ago.  I will test one of these colors in my dining room soon.  I can't wait to see the paint colors live!
Here are the colors that I tested in my Dining Room, starting with the "before" photo. We photoshopped the paint colors into the picture for the after images so that you can see how pretty they are.
Just for reference, here is the before photo.  Although the Benjamin Moore Decatur Buff color is gorgeous, it clashes with the color of the new house next door, which is the prominent view out the window.
Here we go.  These are darker colors than we would normally use, but we use this room as an accent for the total home palette.  Let us know which is your favorite!
Eventide SW 9643 (LRV = 41)
This lovely blue-gray ties in well with the art and makes the wood tones come to life.  It has a little bit of green to keep it from being too cold.  It reminds me of Benjamin Moore Boothbay Gray.  Please note that this looks blue in the room because we select grays with blue undertones to keep the blues from looking too bright.
Fresh Eucalyptus SW 9658 (LRV= 48)
This mid-toned blue-green gray is a really unique color. We will come back to this one over and over.  Again, it looks like a color but the muted gray will keep it from looking too bright.
Soft Sage SW 9647 (LRV=50)
This soft green-gray reminds me of BM Revere Pewter. I think this one might be one of my favorites for this room.
Pachyderm SW 9526 (LRV=45)
This gray might have a twinge of violet in it. It's a warm gray that looks lovely with the neighbors siding.
Morning at Sea SW 9634 (LRV=29)
Last is this darkest and most colorful option, a blue gray.  I love this one too!
Which one is your favorite?
The Bottom Line
The Sherwin-Williams new Emerald Designer Edition Collection of paint colors is drop-dead gorgeous, We can't wait to try them!
Whether your paint color matches or is true, don't forget to test your paint colors.  It's a standard best practice.  Whenever I test my paint colors, they are perfect, and when I don't test, they turn out wrong.  NEVER, EVER use paint matches from a different brand than the one you will use.  Results are poor, and there are no standards for the sheens.  Even though your painter may truly believe it can be done, don't do it.
Online Color Consulting
If you still need help with paint colors, check out our Online Color Consulting packages or an In-Person Color Consultation in the Denver Metro area.
Don't Forget To PIN!
Related Posts:
Learn to Test Paint Colors Like a Pro