Here is the countdown for the top 5 favorite Color Concierge posts for 2019.
Thank you so much to our wonderful customers and subscribers who have made this year an amazing event.  Maddie and I had a wonderful time serving our customers and creating beauty from color.   We have several blog series planned for 2020,  and we know that you will love them!
6 Best Neutral Paint Colors to Sell Your House
Nothing updates a home to sell like neutral paint colors. If done well, new paint colors can deliver the biggest bang for your buck than any other renovation. As bloggers, we often find topics around our own life events.  In 2019, we sold the home we bought 20 years ago, in 1999. Expect several articles about paint colors in our new home for 2020.  Read more…
Historic Exterior Paint Color Update: from Spooky to Spectacular
This was one of our favorite projects this year.  It was a historic home in the Geneva Park neighborhood of Boulder, CO that was ordered from a Sears Catalog. Pure eye candy!  Read More…
Our Five Favorite Benjamin Moore Whites (and how to use them)
Although this article was written In 2018, it was one of the most popular in the blog.  I thought it would be worth it to show you again. White paint colors continue as the latest go-to trend.  We put together a post on our favorite whites (and how to use them) with their Sherwin Williams and Behr matches. We believe that this trend will continue well into 2020 and beyond. Read More…
5 Best LVP Floors & Why They're Better than Hardwood
Luxury Vinyl Plank (LVP) floors are a disruptive flooring technology that replaces typical hardwood floor and tile.  Many HD wood images are so perfect it's hard to distinguish from real hardwood floors.  It is waterproof, less expensive and faster and easier to install than wood or tile. Even the high end residential market discovered LVP floors last year.  Read More…
6 Exterior Paint Color Combos (and how to pick them)
Exterior paint colors are the biggest challenge for many of our readers.  This awesome how-to article was very popular this year.  Read More….
The Verdict
2019 was an awesome year, and we hope that you will love our favorite posts of 2019 if you haven't read them yet.  We can't wait to show you what we will write about in 2020.  More paint colors, hard finishes, window treatments, and how to pull it all together.  Happy New Year all, and welcome to our new subscribers!
Online Color Consulting
If you still need help with paint colors, check out our Online Color Consulting packages or an  in the Denver Metro area.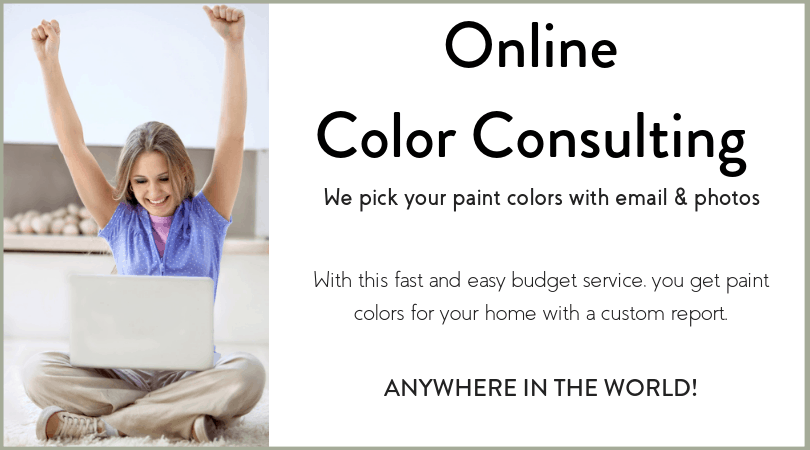 If you liked this post, PIN IT!
Related Posts
6 Best Neutral Paint Colors to Sell Your House
Our Five Favorite Benjamin Moore Whites (and how to use them)
Historic Exterior Paint Color Update: From Spooky to Spectacular
5 Best LVP Floors – and Why They Are Better Than Hardwood