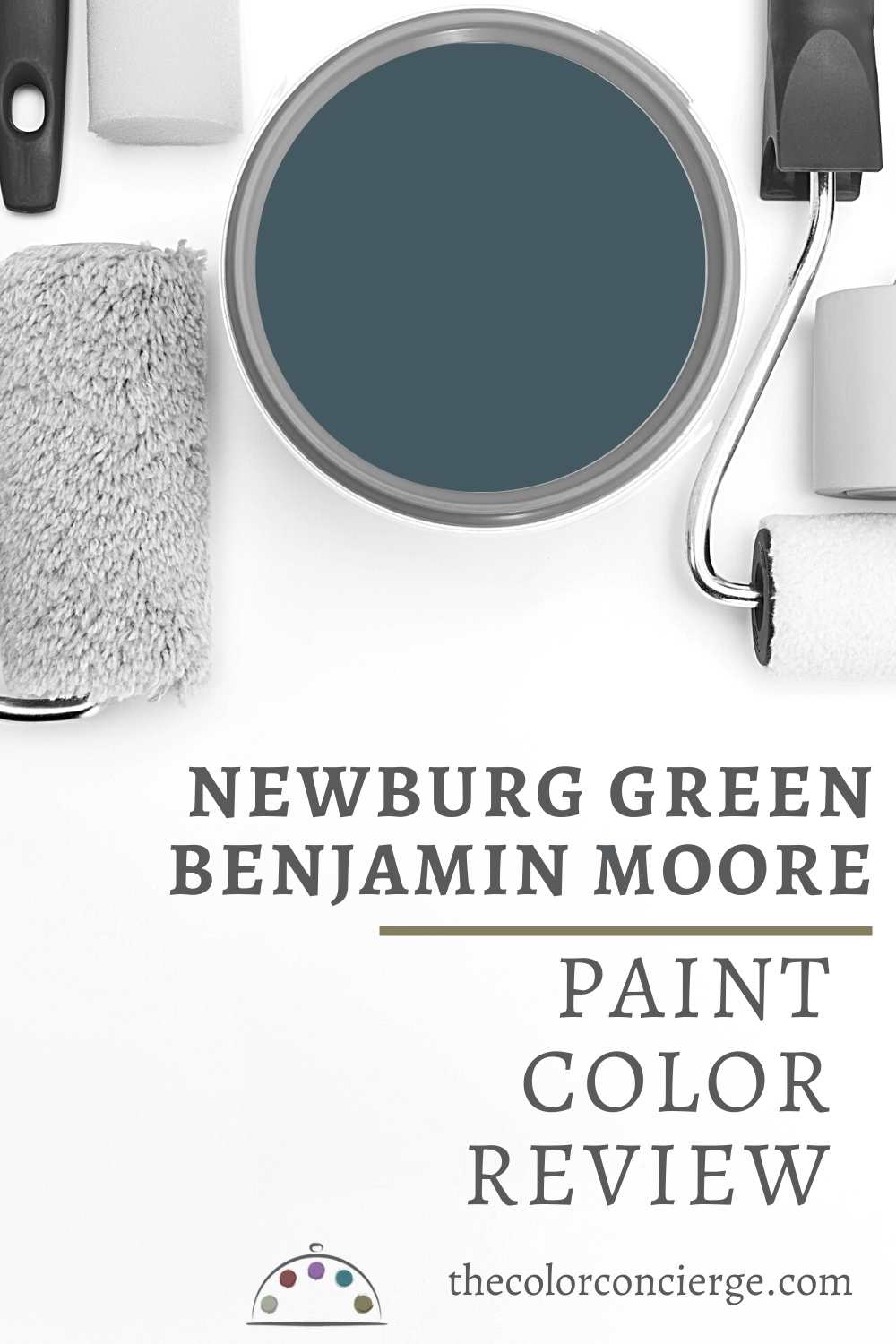 This gorgeous Newburg Green red brick exterior palette will absolutely make you smile.  You don't have to paint brick just because all of your neighbors do. A colorful option of Benjamin Moore Newburg Green (HC-158) transformed this ordinary house with amazing bones.
Discover how to create this beautiful exterior palette with BM Newburg Green.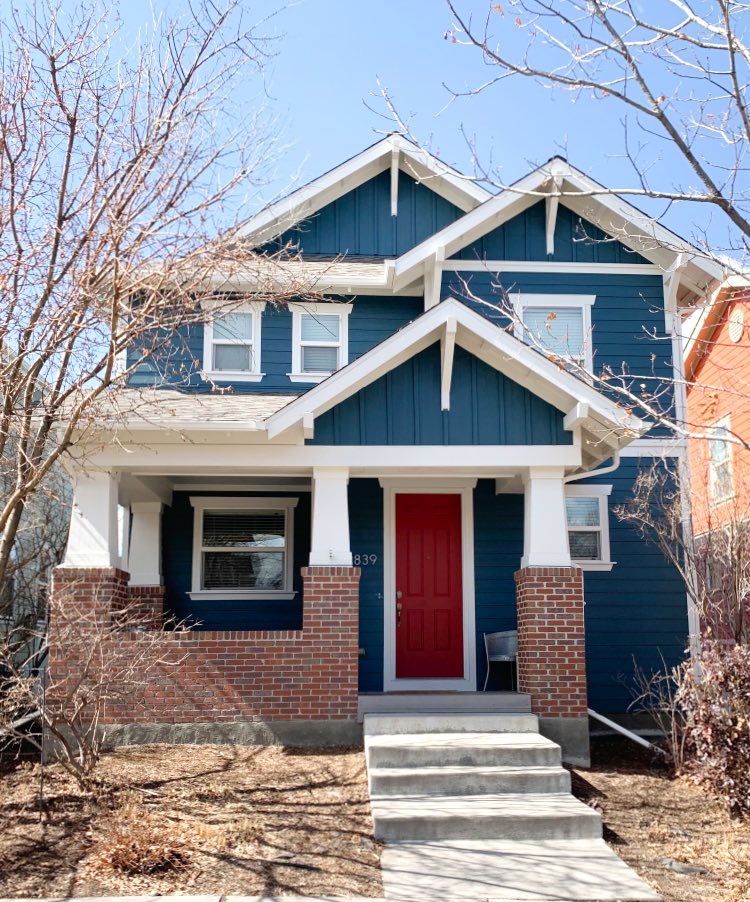 Newburg Green Color Review
Newburg Green could technically be called a teal color, but it's much more muted than you would expect from a teal.  This color shines in the sun outside, which is why we love to use it as an exterior paint color.  Newburg Green is very dark, with an LRV of 8.79.
It can also look lovely as an accent wall or a color in a study, but only with lots of natural or artificial light.
Red Brick Color Palette with Newburg Green
We picked Newburg Green for the siding because it just looked so beautiful with the red brick.  The contrast of the complementary colors is absolutely beautiful.
Since the windows were white vinyl, we picked a white trim that was warmer and darker than the vinyl.  We like to pick a warmer white trim to keep the white from looking too stark.  Benjamin Moore Classic Gray is one of our favorite white trim colors for the bright Colorado sun.  When you go cream vs. a light gray it can start to look yellow.  In this case Classic Gray looks soft and white.
You could also use this palette with black window frames, but I would still paint the window trim white.
BM Caliente makes a beautiful red front door that will make your neighbors ask "what color?".  A warm wood front door or a black door would be pretty too.
We also specified a blue front porch ceiling.  Silver Gray looks like a gray inside, but outside it looks like a light blue.
The Verdict
Newburg Green is a gorgeous color to pair with red brick.  We love to paint the trim and rooflines Classic Gray to keep the palette light and bright.  A gorgeous red BM Caliente door will make this palette shine.  Don't forget to paint the front porch ceiling a beautiful soft blue for calm relaxing summer nights.
No matter what, don't forget to test your paint colors.  It's a standard best practice.  Whenever I test my paint colors, they are perfect, and when I don't test they turn out wrong. Learn how to test your paint colors here.
NEVER, EVER use paint matches from a different brand than the one you will use.  Results are poor and there are no standards for the sheens.  Even though your painter may truly believe it can be done, don't do it. See results from paint matching here.
Online Color Consulting
If you still need help with paint colors, check out our Online Color Consulting packages or an In-Person Color Consultation in the Denver Metro area.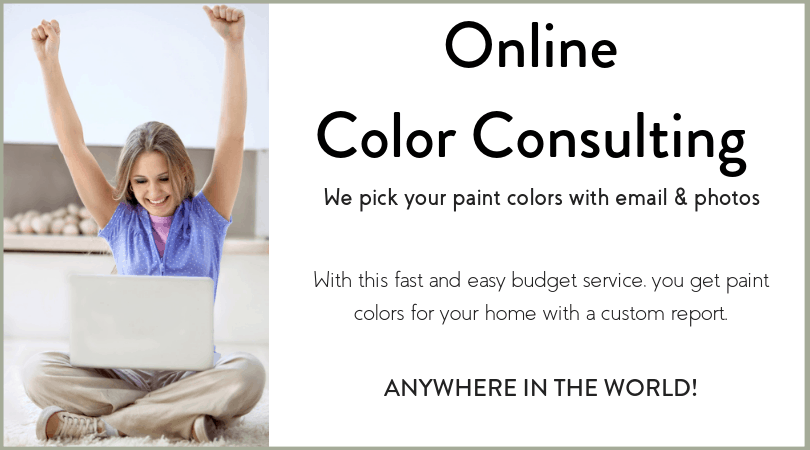 Don't Forget To PIN!
Related Posts:
6 Exterior Paint Color Combos (and how to pick them)
6 More Palettes for Red Brick Houses
The Best Exterior Paint Colors for Red Brick Homes (and what not to do)
We love your comments! Please note that the blog is meant as general advice, and it is not possible to give out specific answers to your paint questions.  If you want more specific advice, please consider purchasing a color consultation. Thank you for your understanding.