This project was a gorgeous Victorian in Denver with an updated paint color scheme, and a very collaborative process with the homeowners.  This beautiful house is was built in a historic district in the Denver areas The owners had a very specific palette in mind.  Red accents, white trim and a light blue-gray body color.  As with other historic palettes, we simplified the palette with fewer colors and a brighter palette for a happy modern look.
A brighter more colorful palette
Check out the before and after, what an amazing transformation!  We picked bright paint colors contrasted with a warm neutral blue-gray and bright white roofline and trim to replace the previous muted neutral colors.
The Paint Color Scheme
This beautiful exterior paint color palette is so modern with mid-toned BM Thousand Oceans for the siding.  It pairs perfectly with the Forest Brown and Hale Navy accents and the White Dove trim.
Thousand Oceans and Hale Navy are both muted enough to be able to pair with the two red brick neighbors.
The Gables
The gables (triangles on top) are where the most interesting magic happens.  There are accents on the roofline and gables on the peaks.  We kept the roofline light and bright to create a beautiful contrast with the blue-gray body color and the rest of the colors.
What is the easiest way to test your PAINT COLORS?
We always recommend that you test paint colors in your house because lighting can change a color completely. In the old days, this meant we painted a large poster board with sample pots and a huge mess.
Now we have SAMPLIZE, 9X14″ Pre-Painted peel-and-stick paint samples.    They are EASY to use, AFFORDABLE ($5.95/ea), and ECO-FRIENDLY –  no messy painting or cleanup without half-used paint samples in your back closet, and they can deliver the NEXT DAY!
The Verdict
This house looks fresh and modern, and honors this historic district with a bright and cheerful paint color scheme.  The colors reflect the vision and personality of the homeowners.
No matter what, don't forget to test your paint colors.  It's a standard best practice.  Whenever I test my paint colors, they are perfect, and when I don't test they turn out wrong. Check out the SAMPLIZE website for samples HERE.
NEVER, EVER use paint matches from a different brand than the one you will use.  Results are poor and there are no standards for the sheens.  Even though your painter may truly believe it can be done, don't do it. See results from paint matching HERE.
Online Color Consulting
Still looking for the perfect paint color?  
Discover our ONLINE COLOR CONSULTATIONS! We even offer historic house exterior paint packages.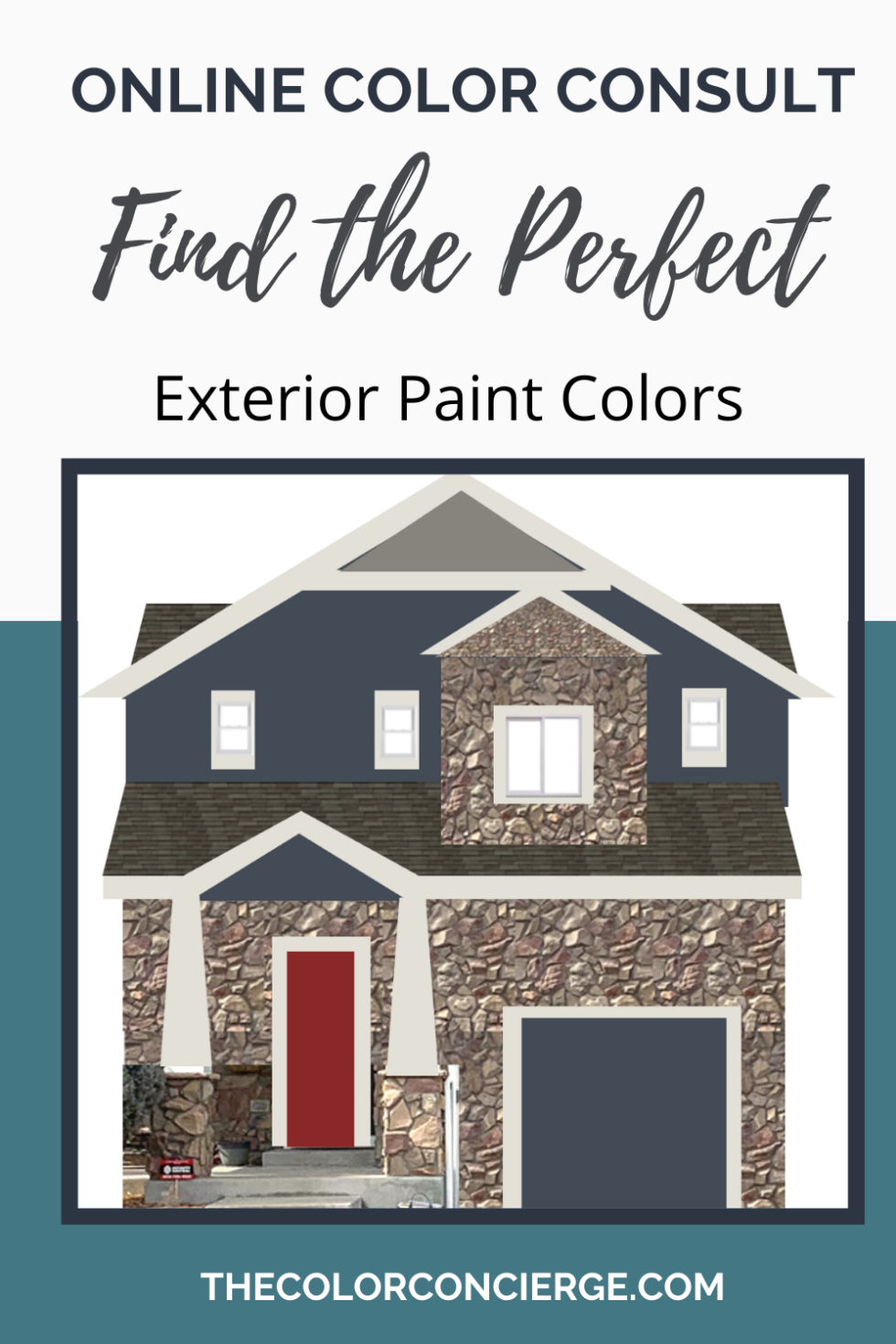 If you liked this post, don't forget to pin!
Related Posts
Historic Exterior Paint Color Update 
6 Exterior Paint Color Combos (and how to pick them)
Best Exterior Blue Paint Colors and Palettes
We love your comments! Please note that the blog is meant as general advice, and it is not possible to give out specific answers to your paint questions.  If you want more specific advice, please consider purchasing a color consultation. Thank you for your understanding.