Need home color palette ideas for your next project? If you've been itching for a shift in your living space, 2023 paint color trends could be the perfect change.
In 2022, we predicted that interior paint color trends and palettes would become much more colorful than we had seen in the last 20 years.
Specifically, we were expecting to see lots of lighter versions of jewel tones. We not only saw this trend in requests from our paint color consulting clients, we also visited the 2021 Maison&Object Interior design show in Paris, where colorful designs were a focal point of the show.
As we look ahead toward home paint color trends for 2023, we're expecting these colorful trends to continue – focusing on vibrant, earthy tones that will make your home feel warm and cozy.
Just like we said in 2022, it's not that whites and grays will go out of style all together (we love the warm white that Behr selected as their 2023 color of the year). But we do expect colors will be introduced more frequently and take a more prominent place in our homes.
How We're Seeing 2023 Paint Color Trends In Our Business
Around the beginning of 2022, many of our clients started asking for palettes with colors. One client said she didn't want grays or whites; she wanted colors that made her heart sing! Now that is a statement.
As an example of the palette, think of late 19th century impressionist paintings. Water Lily Pond, Green Harmony by Claude Monet shows exactly the colors our clients have started to request in our consultations.
Throughout 2022 we've seen these colorful requests continue. As we start to incorporate paint color trends for 2023 in our paint color consulting work, we're seeing a lot of colors based in nature – a trend that started in 2022 and continues now.
For example, the Sherwin-Williams Color of the year in 2022 was Evergreen Fog, a lovely mid-toned muted green.  Benjamin Moore's Color of the Year was October Mist in 2022, another version of a mid-toned natural green. In 2023, the colors we're seeing are still based in nature, but are even warmer. Keep reading for 2023 colors of the year trends.
2022 Paint Color Trends We Predict Will Continue in 2023
We saw so many rich color combinations at Maison&Object in 2021: soft organic greens with rust, lovely yellows and warm saturated pinks.
As we head in 2023, paint color trends seem to be going in a similar direction – especially when it comes to reds and warm neutrals with pink undertones.
In the last year, several of our clients have asked for yellow paint colors for the interior and exterior of their house. My grandmother used to say that yellow was the luckiest color to paint your house. There was lots of yellow at Maison&Object.
We also saw a lot of beautiful home color palette ideas featuring reds, oranges and pinks at the Maison&Object show. As we review the 2023 Colors of the Year from top paint brands, we see these trends continuing in full force.
Paint Color Trends 2023: Colors of the Year
The 2023 Colors of the Year announced so far (as of October 2022) make one thing clear: homeowners are ready to move beyond the stark, modern whites and grays of the last several years and embrace a warmer, cozier feel in their homes.
From Benjamin Moore to Sherwin-Williams and other paint brands in between, peachy-pink hues are filling the the color of the year list.
Benjamin Moore 2023 Color of the Year
Benjamin Moore named Raspberry Blush their 2023 Color of the Year, a bold, lively coral with strong pink undertones. This bright red-orange paint is not for everyone. But if you're looking to add significant color and warmth to your home, this could be one of the best paint color trends for 2023.
We love the idea of using this warm, inviting shade in a dining room or reading nook. This would also make a lovely focal point on a fireplace bump-out or accent wall for a living room.
Sherwin-Williams 2023 Color of the Year
Sherwin-Williams named Redend Point their 2023 Color of the Year. This beautiful combination of blush and beige features strong pink undertones that offer lots of warmth. Much like Raspberry Blush, this paint needs to be used in the right space. 
In a room with too much warm sunlight (like a west-facing room), it could glow too brightly pink. But in a north- or east-facing room it would work well as a vibrant, earthy tone that could even function as a bold neutral.
We would love to see Redend Point used in an office for a slightly feminine touch (without being overtly pink) or even on built-in shelves or a vanity to warm up a modern bathroom space.
Behr 2023 Color of the Year
It's worth pointing out that not every paint company went with an earthy, red tone for their 2023 Color of the Year. Behr's selection stays true to the whites and grays that have been popular for the last several years, but adds a unique depth and dimension.
Blank Canvas is a warm, creamy shade of white that would work in almost any space. Its warm undertones set it apart from cool white shades that have reigned supreme in years past, and make it easier to use in rooms with different levels of light.
We love the idea of using Blank Canvas as a bedroom paint color or as a creamy trim color for wainscoting, crown-molding and built-ins. Pair this color with any of the other warm hues on the 2023 color of the year list for a beautiful, inviting palette for your home.
Farrow & Ball 2023 Color of the Year
Farrow & Ball does things a little differently than the other top paint companies. Instead of releasing a Color of the Year at the same time each year, they release new paint collections at various times throughout the year. But looking at their latest release on September 29, 2022, we can see that they, too, are embracing the warm, earthy tones of new paint color trends.
From a deep pinkish-red called Bamboozle to the beautiful neutral Templeton Pink, there are plenty of warm colors to bring life to your home. View their full collection here.
How to Use 2023 Paint Color Trends in Your Home
My favorite use of home color palette ideas is to have a soft white, a neutral or a muted color in the common areas with more colorful accent walls, bedrooms, and dens.
Since white paint colors have become more popular, new builds are most often painted white as a standard wall color. The challenge to whites is that they can look cold if you don't add warmth to them with wood, green plants, art, and accessories. The rooms can also look bottom-heavy if you don't use tall floor-to-ceiling curtains or decorate with art in the upper half of the walls.
Incorporating some of the warm, earthy tones found on the color of the year list would be an easy way to make an all-white home feel more inviting.
We used Farrow & Ball's Setting Plaster in this paint color consulting project. It's a gorgeous warm neutral with pink undertones that isn't quite as bright or bold as the 2023 Color of the Year picks.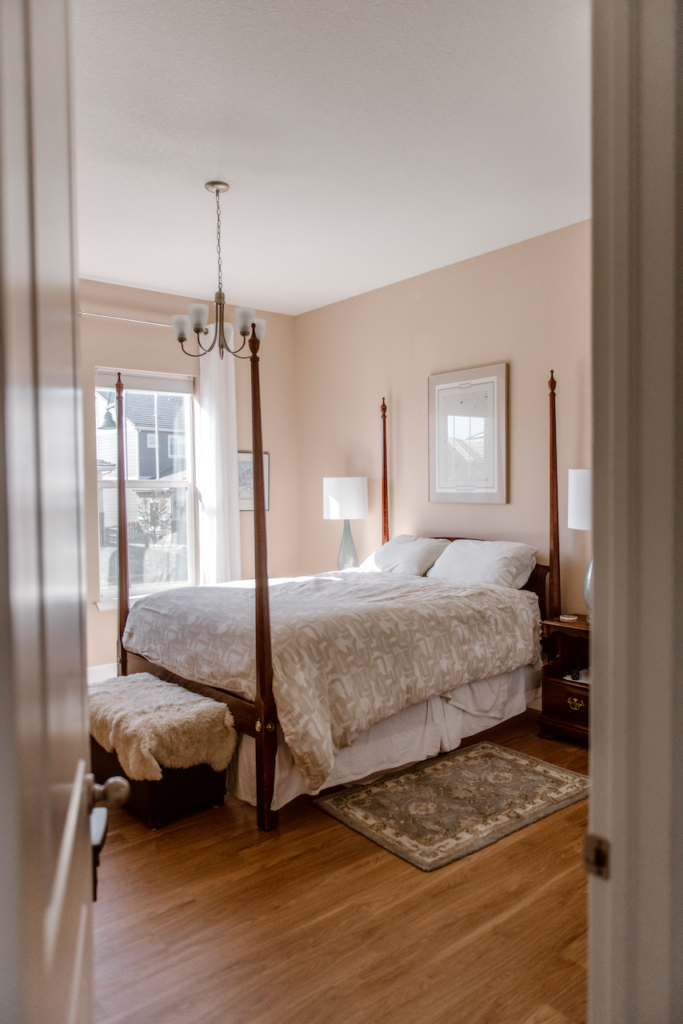 The Verdict
Expect to see more colorful accents in today's modern white and soft neutral palettes as colors start to shift to the forefront.
No matter what, don't forget to test your paint colors. It's a standard best practice. Whenever I test my paint colors, they are perfect, and when I don't test they turn out wrong. Learn how to test your paint colors here.
NEVER, EVER use paint matches from a different brand than the one you will use. Results are poor and there are no standards for the sheens. Even though your painter may truly believe it can be done, don't do it. See results from paint matching here.
Online Color Consulting
If you still need help with paint colors, check out our Online Color Consulting packages or an In-Person Color Consultation in the Denver Metro area.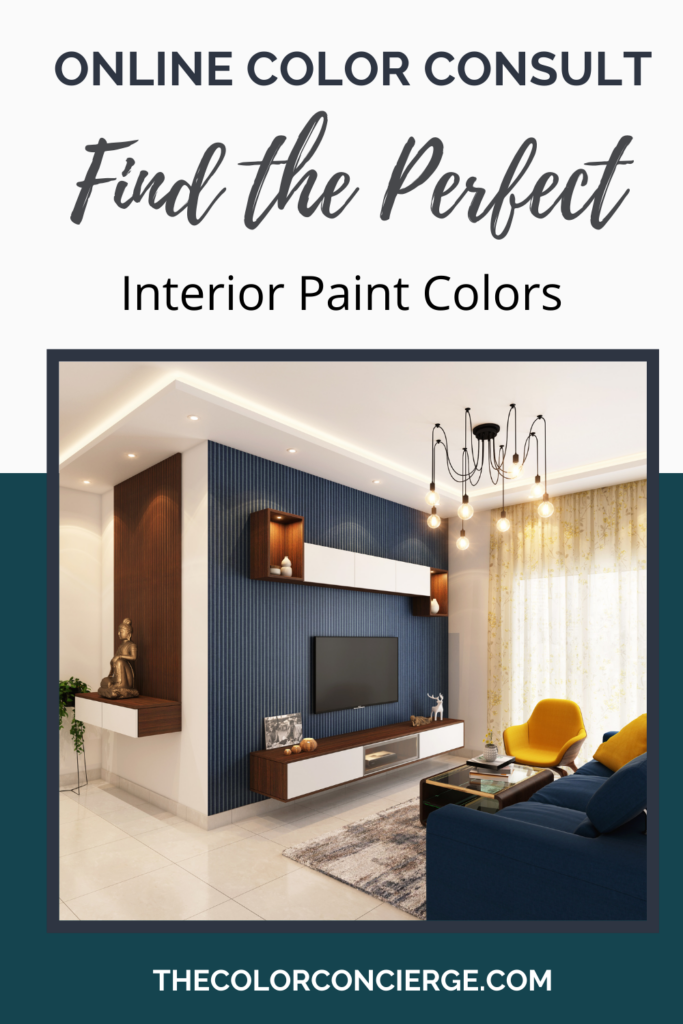 [button link="https://thecolorconcierge.com/online-color-consulting/" type="big" color="orange"] Hire Us![/button]
Don't Forget To PIN!
We love your comments! Please note that the blog is meant as general advice, and it is not possible to give out specific answers to your paint questions. If you want more specific advice, please consider purchasing a color consultation. Thank you for your understanding.